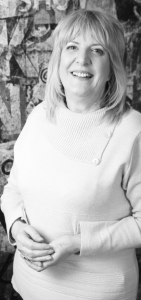 I am an experienced Counsellor and have been counselling  for over 20 years.  During my training I worked for three years in a GP practice as a Counsellor and during my career I have also worked at Women's Aid for four years as a counsellor; have trained with Seren Counselling Service (who work with adults who were sexually abused as young people) and I also carry out EAP (employee assistance programme) work for various Agencies and Companies as a freelance counsellor.
Please note that because of the recent Coronavirus Pandemic, and with people experiencing financial diffciulties in regard to petrol etc I am now working ONLINE only, and counselling will be done via Facetime or Whats app video or mobile etc. I am sorry but Face to face counselling is no longer available.

I also have  a Diploma in Clinical Hypnotherapy and also Hypnotherapy Certificate in Past Life Regression but no longer use Hypnotherapy at present as i am ONLINE
I am an Accredited/Registered Counsellor with the British Association for Counselling and Psychotherapy; registered with the United Kingdom Register of Counsellors, and am bound by their Ethical Framework, and receive professional supervision.
I am a qualified Counselling trainer (Cert Ed) and have taught counselling/trained Counsellors  at Intermediate and H.E. (Higher Education) levels.
I am a Level 3 Emotional Freedom Technique (EFT) Practitioner (EFT is a unique form of acupuncture but without the needles!)
I achieved a post-qualifying Certificate in C.B.T. (Cognitive Behavioural Therapy) in March 2009.
I am also an Accredited Stress Management Practitioner/Instructor 
I am a Staff Counsellor at a FE/HE College .
I also have the skills of Life Coaching whereby I work with clients to support them to make goals to achieve what they want.  By supporting them they can look at at any obstacles that might occur along their path, and look at what's feasible for them to help them to move on with their lives with their goal-setting plans.
I am also Reiki attuned.
I really enjoy my work with clients.  Thanks so much for reading this page.